Services
Traffic Law 
Fabbian Lawyers provides expert defence representation for all traffic and motor vehicle matters including:
drink driving including driving under the influence (DUI), driving with the prescribed concentration of alcohol (PCA) and refusing or failing to comply with directions
drug driving 
driving without due care including aggravated offences 
speeding offences including exceeding the speed limit and excessive speed 
driving recklessly or at a speed dangerous to the public 
driving whilst disqualified, suspended or not the holder of a valid licence 
licence disqualification appeals 
demerit point issues 
motor vehicle forfeiture and impoundment 
We understand the serious impact that a licence disqualification can have on your employment and family obligations. We provide expert advice in relation to the options available to avoid or minimise licence disqualifications.
Contact Us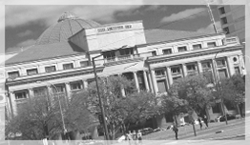 08 8410 0440
0408 813 883
304 King William St, Adelaide 5000
All enquiries are dealt with in strict confidence and each case is treated with the highest level of care and dedication.