Services
Professional Regulatory & Disciplinary Law 
Fabbian Lawyers represents individuals and businesses in professional regulatory and disciplinary matters. We act on behalf of those facings allegations of unprofessional conduct, professional misconduct or complaints regarding fitness to practise. 
We ensure the rights of our clients are protected when under investigation by professional regulatory bodies and government authorities. Fabbian Lawyers provides representation at formal panel and tribunal hearings. In addition, we provide representation for those with an interest in public commissions and inquiries including coronial inquests.
Contact Us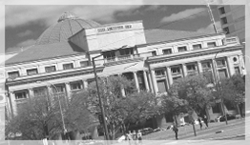 08 8410 0440
0408 813 883
304 King William St, Adelaide 5000
All enquiries are dealt with in strict confidence and each case is treated with the highest level of care and dedication.