Services
Fabbian Lawyers provides expert defence representation in relation to all criminal, traffic and professional regulatory and disciplinary matters. We provide assistance to individuals and businesses under investigation by SA Police (SAPOL), Australian Federal Police (AFP) and professional regulatory bodies.
We act for those facing proceedings before all courts and tribunals including the Magistrates Court, District Court and Supreme Court of South Australia. Representation is provided for all alleged offending from minor matters through to the most serious of crimes. We undertake all aspects of legal defence work in Adelaide including the following: 
Investigation & Interview Representation 

Arrest Advice (available 24 hours) 

Bail Applications 

Guilty Pleas / Sentencing Submissions 

Disputed Facts Hearings 

Not Guilty Pleas / Contested Trial Hearings 

Appeals

Contact Us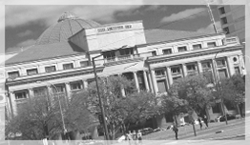 08 8410 0440
0408 813 883
304 King William St, Adelaide 5000
All enquiries are dealt with in strict confidence and each case is treated with the highest level of care and dedication.